Pilgrimage and Devotion: Jodhpur to Ramdevra Taxi Service
Jodhpur to Ramdevra Taxi Service By Jodhpur Taxi Booking #1
In the heart of Rajasthan, where the vast desert landscapes meet the fervor of spirituality, lies the sacred town of Ramdevra. If you're planning a pilgrimage from Jodhpur to Ramdevra, our taxi service is your trusted companion in making this spiritual journey not just convenient but also an integral part of your devotion to Baba Ramdev, the revered saint and deity of this town.
Embark on a spiritual journey with our Jodhpur to Ramdevra taxi service. Contact us now to reserve your ride and seek blessings at Ramdevra Temple.
Package Price
Sedan :- ₹4,500
Toyota Innova :- ₹7,100
Call Now To Book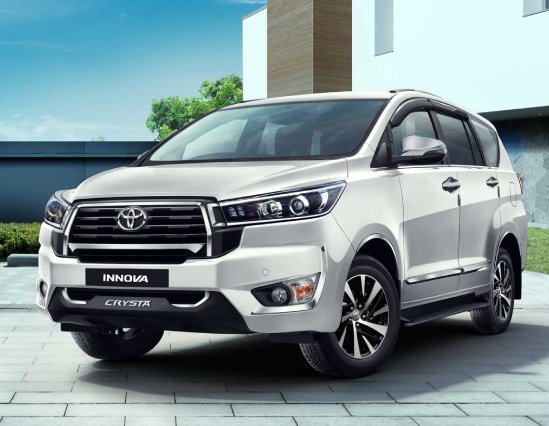 Why Choose Our Jodhpur to Ramdevra Taxi Service:
Safety and Reliability: Your safety is our top priority. Our fleet of vehicles is meticulously maintained, and our drivers are experienced professionals who understand the nuances of travel in Rajasthan. We adhere to strict safety standards to ensure your journey is secure.
Punctuality and Convenience: We value your time, and our drivers are known for their punctuality. Our door-to-door service means we pick you up from your location in Jodhpur, sparing you the inconvenience of commuting to a departure point.
Comfort is Paramount: We believe that your spiritual journey should be as comfortable as your devotion is profound. Our fleet offers a variety of vehicles to suit your preferences, from cozy sedans to spacious SUVs. We aim to make your travel experience as comfortable as possible.
Competitive Rates: We understand the significance of your pilgrimage, and we offer competitive rates to make it an affordable journey. Our budget-friendly pricing ensures you can focus on your devotion without financial worries.
Local Knowledge: Our experienced drivers are not just experts in navigating the roads; they're well-versed in the region's culture, traditions, and notable attractions. They can provide you with valuable insights about Ramdevra's history, customs, and the spiritual significance of the town.
Customized Services: We recognize that every pilgrimage is unique. Whether you have specific requests, need to make special stops along the way, or have unique travel requirements, we're here to accommodate your preferences.
24/7 Customer Support: Our commitment to your comfort doesn't end when you start your journey. We provide round-the-clock customer support to address any concerns, questions, or adjustments you may need during your travel.
The Pilgrimage from Jodhpur to Ramdevra - A Journey of Devotion:
Your pilgrimage from Jodhpur to Ramdevra is not just a journey; it's a sacred odyssey that holds deep spiritual significance. As you travel, here's what you can look forward to:
Ramdevra Temple: Your destination, Ramdevra Temple, is a revered pilgrimage site dedicated to Baba Ramdev. The temple's serene ambiance, stunning architecture, and the spiritual aura of Ramdevra create a unique experience that leaves a lasting impact.
Spiritual Atmosphere: Ramdevra is known for its spiritual fervor and the devotion of pilgrims. As you participate in the various rituals, prayers, and aartis (ceremonial offerings), you'll feel a deep sense of tranquility and spiritual connection.
Cultural Encounters: Ramdevra's religious festivals and events offer a glimpse into the town's vibrant culture and traditions. Witnessing the folk music, dance performances, and the spiritual vibrancy of Ramdevra is an unforgettable experience.
Booking Your Jodhpur to Ramdevra Taxi Journey:
Reserving your taxi from Jodhpur to Ramdevra is a straightforward process. Just contact us with your travel details, and we'll take care of the rest. Our commitment is to ensure that your spiritual journey is smooth, comfortable, and centered around your devotion to Baba Ramdev.
Contact us today to book your taxi and guarantee that your pilgrimage from Jodhpur to Ramdevra is as spiritually enriching as the temple itself. Ramdevra beckons your devotion, and we're here to make it an extraordinary experience.