Seamless Travel: Jodhpur to Nagore Taxi Service
Jodhpur to Nagore Taxi Service By Jodhpur Taxi Booking #1
The road from Jodhpur to Nagore weaves a narrative that combines Rajasthan's historical grandeur with the spiritual resonance of Nagore. If you're planning a journey from the 'Blue City' of Jodhpur to the sacred town of Nagore, our taxi service is here to ensure your travel is not just convenient but also an essential part of your spiritual exploration.
Embark on a spiritual journey with our Jodhpur to Nagore taxi service. Contact us now to reserve your ride and seek blessings at Nagore Dargah.
Package Price
Sedan :- ₹3,150
Toyota Innova :- ₹4,700
Call Now To Book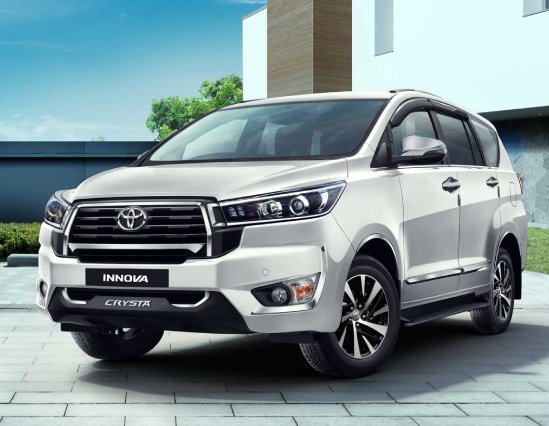 Why Choose Our Jodhpur to Nagore Taxi Service:
Safety and Reliability: Your safety is our top priority. Our well-maintained fleet of vehicles is driven by experienced professionals who understand the nuances of travel in Rajasthan. We adhere to strict safety standards to ensure your journey is secure.
Punctuality and Convenience: We value your time, and our drivers are punctual. Our door-to-door service ensures you're picked up from your location in Jodhpur, eliminating the need for you to commute to a departure point.
Comfort is Paramount: We believe that your journey should be as comfortable as your destination is spiritually significant. Our fleet includes various vehicle options to cater to your preferences, from cozy sedans to spacious SUVs. We aim to make your travel experience as comfortable as possible.
Competitive Rates: We understand that embarking on a spiritual journey should be an affordable adventure. Our competitive rates ensure your travel experience is budget-friendly without compromising on quality.
Local Knowledge: Our experienced drivers not only know the roads but also possess deep insights into the region. They can provide you with valuable insights about Nagore's culture, traditions, and the spiritual significance of the town, making your journey more enriching.
Customized Services: We recognize that every traveler is unique. Whether you have specific requests, need to make special stops along the way, or have unique travel requirements, we're here to accommodate your preferences.
24/7 Customer Support: Our commitment to your comfort doesn't end when you start your journey. We provide round-the-clock customer support to address any concerns, questions, or adjustments you may need during your travel.
The Spiritual Journey from Jodhpur to Nagore:
The road from Jodhpur to Nagore is a pilgrimage into the heart of spirituality. As you embark on this journey, here's what you can look forward to:
Nagore Dargah: Your destination, the Nagore Dargah, is a revered Sufi shrine dedicated to the Sufi saint Hazrat Haji Peer Syed Meeran Chishti Nagore. Pilgrims from across the country visit to seek blessings and experience the profound spiritual atmosphere.
Spiritual Encounters: Nagore is known for its devotion and spiritual vibrancy. Immerse yourself in the spiritual rituals, qawwalis (devotional songs), and the serene ambiance that envelops the Dargah.
Cultural Significance: The town of Nagore also offers insights into the cultural and religious fabric of the region. As you explore the town, you'll witness the convergence of diverse traditions and spiritual practices.
Booking Your Jodhpur to Nagore Taxi Journey:
Reserving your taxi from Jodhpur to Nagore is a straightforward process. Just contact us with your travel details, and we'll take care of the rest. Our commitment is to ensure that your spiritual journey is smooth, comfortable, and centered around your devotion to Hazrat Haji Peer Syed Meeran Chishti Nagore.
Contact us today to book your taxi and guarantee that your pilgrimage from Jodhpur to Nagore is as spiritually enriching as the Dargah itself. Nagore's spiritual aura awaits your exploration, and we're here to make it extraordinary.