A Journey to the Heart of Rajasthan: Jodhpur to Bishnoi Village Taxi Service
Jodhpur to Bishnoi Village Taxi Service By Jodhpur Taxi Booking #1
The road from Jodhpur to Bishnoi Village winds through the rustic landscapes of Rajasthan, offering a unique opportunity to immerse yourself in the cultural and natural heritage of the region. If you're planning to explore the timeless charm of Bishnoi Village, our taxi service is your reliable companion in ensuring that your journey is not just convenient but also an integral part of your exploration of this eco-friendly and culturally rich destination.
Package Price
Sedan :- ₹2,100
Toyota Innova :- ₹4,000
Call Now To Book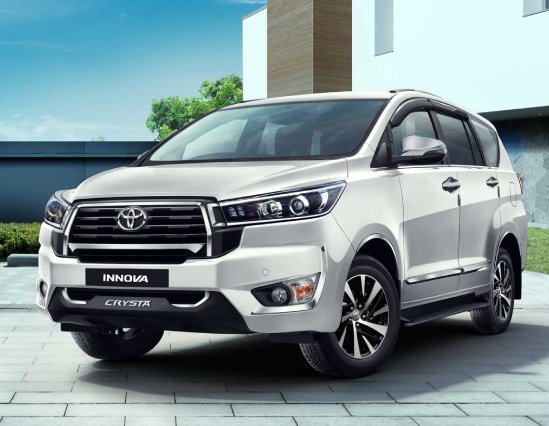 Why Choose Our Jodhpur to Bishnoi Village Taxi Service:
Safety and Reliability: Your safety is our top priority. Our fleet of vehicles is meticulously maintained, and our drivers are experienced professionals who understand the nuances of travel in rural Rajasthan. We adhere to strict safety standards to ensure your journey is secure.
Punctuality and Convenience: We value your time, and our drivers are known for their punctuality. Our door-to-door service ensures we pick you up from your location in Jodhpur, sparing you the hassle of traveling to a departure point.
Comfort is Paramount: We believe that your journey should be as comfortable as the destination is culturally fascinating. Our fleet offers a range of vehicles to cater to your preferences, from cozy sedans to spacious SUVs. We aim to make your travel experience as comfortable as possible.
Competitive Rates: We understand that exploring cultural gems should be an affordable adventure. Our competitive rates ensure that your travel experience is budget-friendly without compromising on quality.
Local Knowledge: Our experienced drivers are not just experts in navigating the roads; they're also well-versed in the region's culture, traditions, and the ecological significance of Bishnoi Village. They can provide you with valuable insights about the village's heritage and the region's unique way of life, making your journey more enriching.
Customized Services: We recognize that every traveler is unique. Whether you have specific requests, need to make special stops along the way, or have unique travel requirements, we're here to accommodate your preferences.
24/7 Customer Support: Our commitment to your comfort doesn't end when your journey begins. We provide round-the-clock customer support to address any concerns, questions, or adjustments you may need during your travel.
The Journey from Jodhpur to Bishnoi Village - A Cultural Odyssey:
Your journey from Jodhpur to Bishnoi Village is not just a road trip; it's an immersion into the culture, traditions, and ecological harmony of the Bishnoi community. As you travel, here's what you can look forward to:
Bishnoi Culture: Bishnoi Village is renowned for its rich cultural heritage. The Bishnoi community is known for their commitment to environmental conservation and harmonious living with nature. You'll have the opportunity to witness their traditional lifestyle, customs, and crafts.
Khejri Trees and Wildlife: Bishnoi Village is home to the famous Khejri trees, which are integral to the region's ecology. These trees are protected by the Bishnoi community, and you can witness their dedication to preserving these trees. The village is also home to various wildlife, including blackbucks and migratory birds.
Traditional Crafts: Explore the handicrafts and artistry of the Bishnoi people. You can visit their homes and observe the creation of pottery, handwoven textiles, and other traditional crafts.
Booking Your Jodhpur to Bishnoi Village Taxi Journey:
Reserving your taxi from Jodhpur to Bishnoi Village is straightforward. Just contact us with your travel details, and we'll take care of the rest. Our commitment is to ensure that your cultural and ecological exploration is smooth, comfortable, and centered around your admiration for Rajasthan's rural charm.
Contact us today to book your taxi and guarantee that your journey from Jodhpur to Bishnoi Village is as enlightening as the village itself. The cultural richness and ecological harmony of Bishnoi Village await your exploration, and we're here to make it extraordinary.